( français )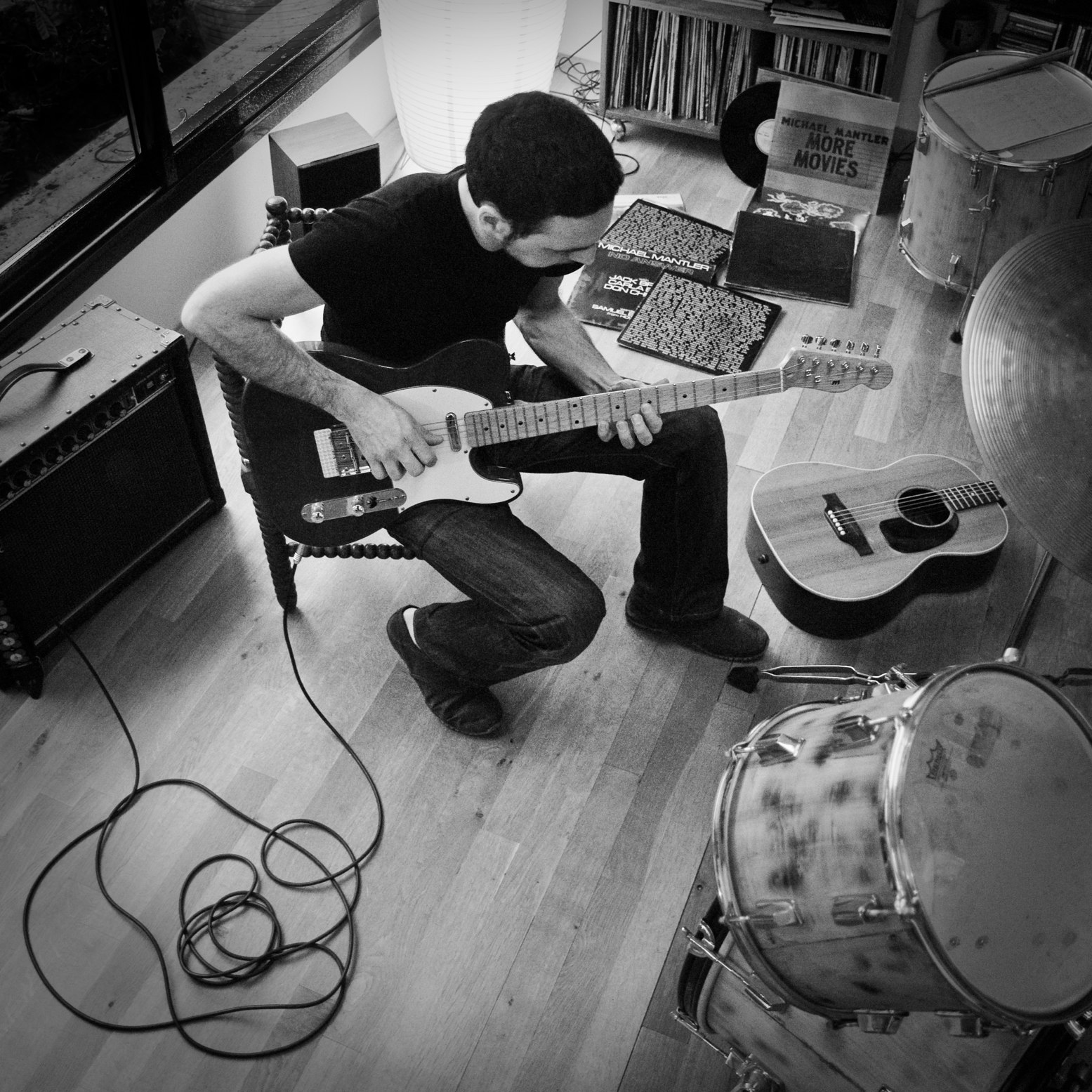 After two albums with the complicity of Elodie Ozanne (who later started the project ElodieO in New York City) amidst the duo ELM, Manuel Bienvenu recorded his first solo album, Elephant Home, in 2005. The record was first noticed in Japan by MemoryLab (Sakana - band remixed by Jim O'Rourke -, Miho Asahi, The Konki Duet, Numbers) then in Europe by the newborn label Alsphalt Duchess (Grizzly Bear, Psapp). This first opus of the multi-instrumentalist received wide critical acclaim ((Les Inrockuptibles, Magic, Libération, Le Temps de Genève, Sound&Recording Magazine). Music writers celebrated echoes of Brian Eno, Ennio Morricone or Robert Wyatt, and above all a genuinely pop writing, a rare harmonic freedom and a remarkable work on the sonic matter.
In 2007, MemoryLab (Tokyo) and PopcornProd (Paris) produced "BRING ME THE HEAD OF MANUEL BIENVENU", mixing naturalistic recordings in the studio with drummer Jean-Michel Pirès (Yann Tiersen, Bed, Nlf3, Sébastien Schuller) and nomadic recordings of Japanese harpsichords, trumpets, analog synthesizers and unusual percussions. The album was released in exclusivity in Japan by MemoryLab.
On the live front, in Europe as well as in Japan, Manuel Bienvenu shared bills with Cat Power, Elysian Fields, Tahiti 80, Peter Von Poehl, The Little Rabbits, Sylvain Chauveau, Encre, Clearlake, Bed, Don Nino, Oliver Mellano, Tica, mama!milk, Yoko Ikoma. In the studio, he contributed to the illustrious THE NEWTON PLUM, by , in 2001, as well as to the productions of Headphone (Ici d'Ailleurs), Yuko Ikoma (Windbell), Masayuki ishii (Avex).
After an early japanese release on Memory Lab BRING ME THE HEAD OF MANUEL BIENVENU has been released in France in spring 2010.
AMANUMA is the third studio album by Manuel Bienvenu. It has been released in Japan on Tokyo based label Windbell in April 2013 supported by a long serie of live performances around Japan - including a memorable Nuits Blanches Festival in Kyoto gathering more than two thousand people. AMANUMA was then released in Europe in 2015 (the full album being played live with all recording members at the occasion), followed by GLO (2020) released in Japan by Bubblingnotes and in France by Microcultures.